What a Messy Desk Says About You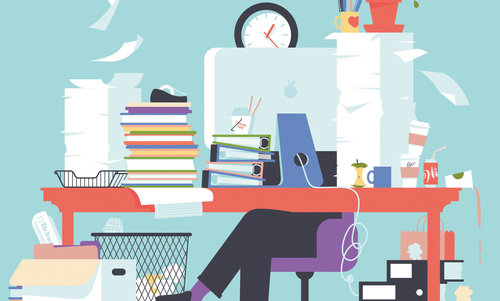 It can be a good idea to clean up your desk. But not if you're looking to be creative. (See the full article on well.blogs.nytimes.com)
Lori Feldman's insight:
At times when I've "cleaned my desk" (or hired Cathy Sexton to "get me organized,"), I've relaxed in an ahhh state for, oh, about a week. Then the overwhelming urge to de-stack and spread out comes over me again.
Finally, the University of Minnesota validated my fundamental belief that chaos and mess do drive natural creativity. Its research study found "virtue in disarray" and "disordered offices encourage originality."
Which is great for my line of work. Developing unique and responsive marketing content for website landing pages, blog articles, social media, email or drip marketing campaigns requires explaining your unique expertise in ways no one else can easily mimick. So when you need to think outside the box, let the clutter begin!